Owner/Manager(s):
Randy, Joyce & Cruze Lauer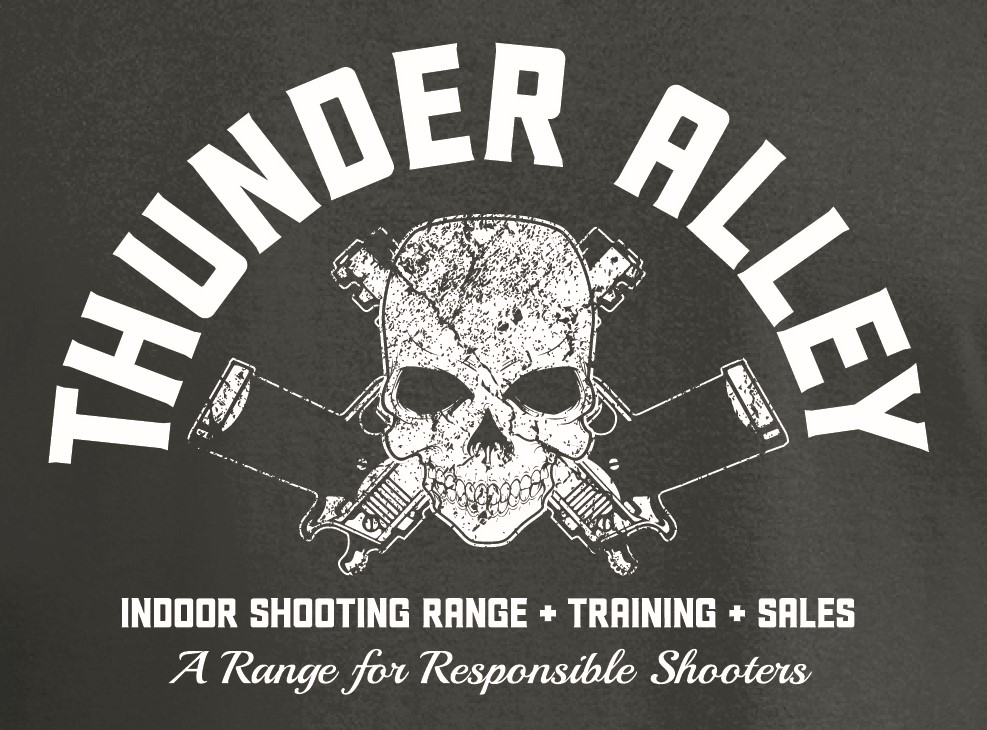 Address:
4713 Hartley St. Suite 1
Lincoln, NE 68504
Store Phone:
402-464-0083
Email:
indoorrange@windstream.net
Hours:
Tuesday – Saturday 12 – 7PM
Sunday 12 – 6PM
Closed on Mondays
Range Prices:
Per person – $11.00 per half hour or $15.00 per hour per person

Available Thunder Alley Firearm Inventory With Gallery of Guns & The Shooting Store. Com, THOUSANDS OF FIREARMS & ACCESSORIES TO CHOOSE FROM – Note: For In-Store Inventory Click On the 'Online Store' Tab on the left.


We stock a bunch of accessories for Concealed Carry; holsters, mag carriers, purses', belly bands and much more. We have all popular calibers in stock from .22 on up to .45ACP. We stock most common rifle ammo also.
Firearm Rentals Available, Please see Gun Rental Program Tab for more information.
Shotguns & Black Powder guns (Muzzle Loaders) are NOT allowed.
Only Soft Point (SP) rounds are allowed on the High Power (Rifle) Lane (No Exceptions)
Mags must be unloaded and all rifle ammunition must be available for inspection, rifle lane will only be available at certain times (check home page for days and times), a damage waiver must be signed in order to use the High Power Rifle Lane/Trap.
Rules and Liability Form (pdf)