Take Your First Shots At Thunder Alley!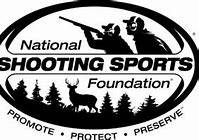 Thunder Alley is proud to announce that with our partnership with NSSF we will be hosting First Shots seminars in the near future.
When seminars are listed you may pre-register for the event on our class/training tab.
Seminar size is limited so get pre-registered to ensure a spot.
The biggest challenge for new shooters is getting started. First Shots makes getting started in shooting very easy — and, best of all, it's free.
At a First Shots seminar, you'll receive:
An educational introduction to the safe and recreational use of firearms
A clear understanding of the local requirements for owning and purchasing a firearm
Individual and group training
A rundown of shooting sports opportunities for all levels of interest
A chance to give shooting a try!
There are a lot of different ways to get started in the handgun shooting sports. From Precision Bullseye to Action Shooting "Run and Gun" type sports — you are sure to find something you'll love. So c'mon out and give them a try!
Action Shooting
Action shooting is a game measuring the speed at which a competitor can hit one or more targets, starting from a position in which the handgun is securely holstered. Targets may be stationary or moving. Action courses vary, often including both scored targets and falling targets within the same match.
Find out more about action shooting from one of our partners below:
United States Practical Shooting Association
International Defense Pistol Association
---
Silhouette
Silhouette shooting is a bit different. Think of the old time shooting gallery at the county fair….but on a MUCH grander scale. You'll be shooting at steel targets shaped like pigs, chickens, turkey…you name it! All different sizes and distances.
Scoring is simple: shoot to hit the target off off its stand. If it falls- success! If not….
Find out more about handgun silhouette from:
International Handgun Metallic Silhouette Association
---
Precision
In this demanding sport, shooters are permitted to use only one hand while engaging targets at ranges varying from 10 to 50 meters. Scoring is completed using official targets calibrated for point value. Because it is so easy to get started with simple rules and it inherently challenging nature Precision shooting ranks as one of the most popular recreational uses of the handgun to this day.
Find out more about precision shooting from: